"When you learn languages, you learn different ways to express yourself, so I feel those different expressions come through in what I create."
When 
Ten Lee
 draws, the musician-dancer's mind travels to a space of his own, where nothing else matters but the feeling of pen on paper. "I'm trying to run away from reality," he tells Refinery29 over a video call from Seoul, Korea. "So when I start drawing, I just focus on the theme that I'm drawing, how the pen moves, and how thick I'm pressing my pen on the paper — those kinds of feelings. I don't know how to explain it. It's just very sensational. It's like…"
An ecstatic smile takes over his face as he takes a deep breath, lifts his arms up above his head, and exhales in mock-amazement, "Waah!"
Watching Ten talk about his art is how you'd imagine the charismatic dancer choreographing his performances — every fluid movement imbued with layers upon layers of meaning. Née Chittaphon Leechaiyapornkul in Bangkok, Thailand, the now-25-year-old came to train at 
Seoul's prestigious agency SM Entertainment
 in 2013 to become a K-pop idol. His captivating dancing and honeyed vocals earned him a spot in group NCT U in 2016. Since then, he has been working with two other K-pop groups, 
SuperM
 and 
Chinese boy band WayV
, and 
put out
some solo work
. But all the while, Ten continued to nurture his love for drawing, whether designing logos for 
group side projects
 or doodling on his electronic tablet as a stress-relieving hobby.
Each (now-sold-out) piece — a short-sleeve and long-sleeve tee, hoodie, denim jacket, and phone case — features a different design, with similarly vibrant themes and patterns running throughout the collection. You'll often see "Ten" written in the different languages he speaks, including Thai, Korean, Mandarin, and English. "When you learn languages, you learn different ways to express yourself, so I feel those different expressions come through in what I create," he says.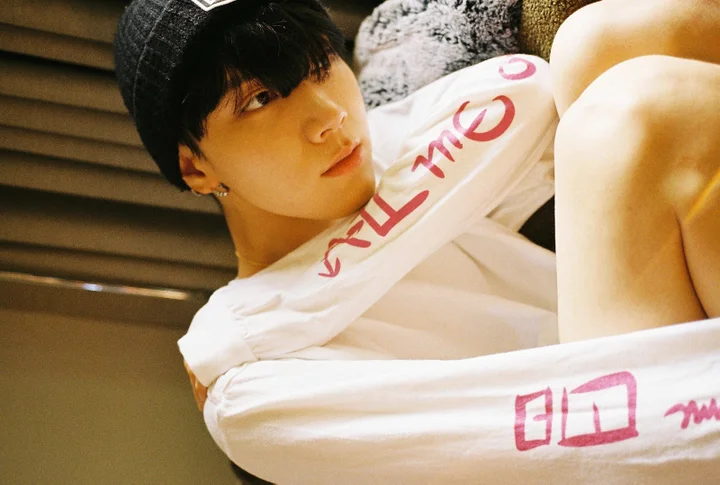 The confluence of languages and cultures he grew up on also influences the different ways the artist sees himself — something that's reflected in the collection's designs: "When I look at my old pictures from when I was a child, I have the instinct to be like, 'Oh, that's Ten, but it doesn't feel like me.' And when I see myself when I was 13 years old, I think, Wait, that's also Ten. But why is every Ten so different from me now?"
He answers his own question before I have a chance to chime in: "I'm changing all the time, and for some people when you become different through time, it's a big deal for them. People might say, 'Oh, you change too much. You changed in a good way. You changed in a bad way.' But I think that's not the answer to what the changing is about. As you grow, you learn something new and that affects you. That's a good thing. That means that you're learning something. Don't be scared of the change in yourself. Just… embrace the change."
Drawings of eyes, spirals, hearts, and embracing figures complete the collection. "With the hearts I just want to express that, no matter what race you are, where you're from, what kind of things you like, it's just love. Just close your eyes and just feel it," he says. The eye, according to him, is a reminder that there is always more than meets the eye: "Whatever you see might be totally different in reality because these eyes can be lying to you. Just sending the things to your brain just like, That person is like that. That one is like that. This is bad. This is good. Don't trust the eye."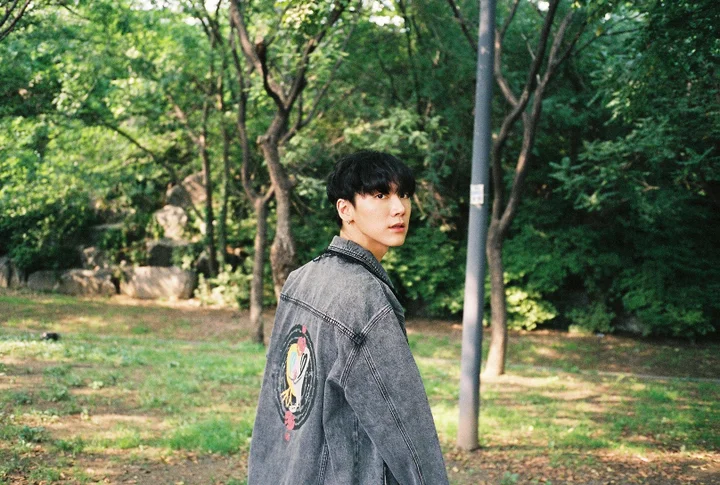 Ten credits his distinct style — perfectly tailored basics one day, dynamic patterns another — to his family, particularly his grandmother. "She used to go to the mall and then get very fancy clothes and just put them on me," he says, chuckling at the memory. "And I was like, 'No, I hate this. All my friends are laughing at me. What am I wearing? It's too colorful!' [Laughs] But that's how it got under my skin."
He adds, "I also have to thank my parents [for encouraging me to experiment with fashion] because, when I was young, they just let me try everything that I wanted. Everything that I do right now, I used to do when I was little. My mom would be like, 'Ten, let's try badminton. Let's go swimming. Let's take art class. Let's do this. Let's do that. What do you want to do?''"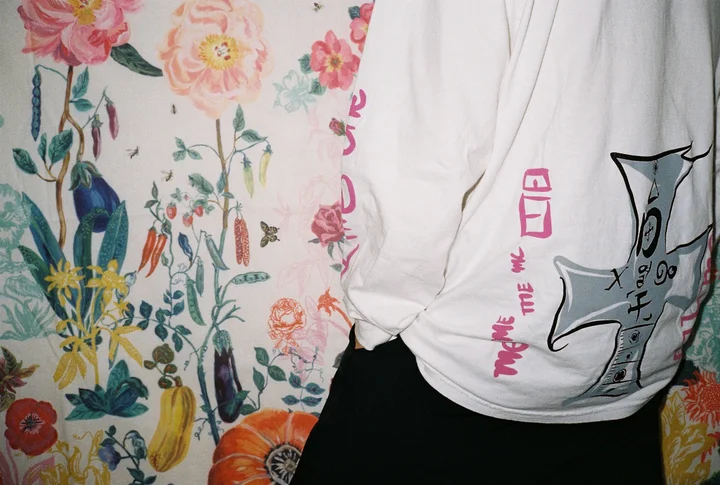 While the multi-hyphenate exudes excellence in everything he does, earlier this year — after WayV's promotion for their third EP, Kick Back — Ten found himself struggling with his confidence: "I had so many questions about myself like, Am I good enough? Is this right?"
But instead of wallowing, he turned once to his most trusted outlet to relieve his doubts: "I'm a person who draws when I have a lot of negative energy. That kind of energy helps you to focus." He went through a similar crisis of confidence in his trainee days at SM, but his art style has evolved significantly since then: "I have a pile of pieces from that time at home, but I can't show anyone because the pictures are too dark. [Laughs] Seriously, it's like in the horror movie when the kid was possessed and drawing."
This time, when he channeled all the pressure he felt into his art, it eventually became something more positive: his clothing collection. "I decided to try something new," he says. "Those kinds of thoughts just became part of my art. I was saying to myself, Okay, what is right and what's wrong? Nothing is right. Nothing is wrong. It's just you who decides the answer."
As for his future fashion aspirations, Ten is, much like his art, choosing to stay undefined. "I told you time changes people, right? So what I say right now might not be the things I'm doing later. So I can't really decide right now. But nowadays I'm just trying to make my own stuff, whatever that is, because I'm just beginning to realize how much fun I'm having."
Source: refinery29.com